Nouveau Lash Care > Rejuvenating Eye Cream and Mask
Rejuvenating Eye Cream and Mask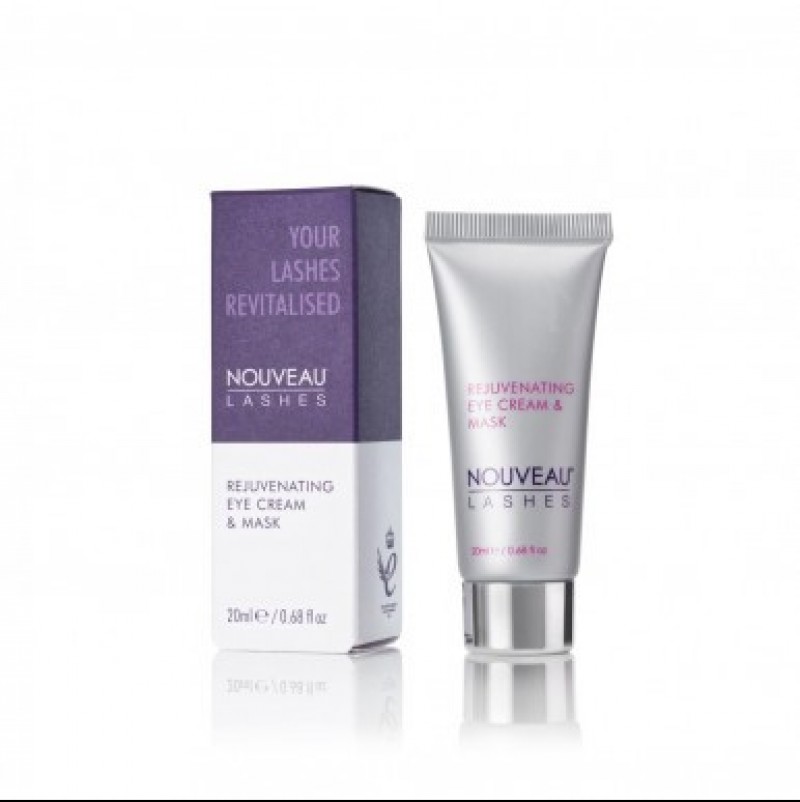 A multi-purpose anti-ageing cream and treatment mask designed specifically for the eye area, lashes and brows. Contains BEAUTIFEYEĆ, an active ingredient which has been clinically proven to help lift the upper eyelid, reduce crow's feet wrinkles, fade dark circles and diminish puffiness.
Eyes are left feeling instantly soothed and refreshed, whilst continued use will rejuvenate the delicate skin surrounding the eyes by helping to firm and smooth skin texture, for younger looking eyes.
Containing a complex blend of multi-vitamins and conditioning actives, lashes and brows are given an intensive nutritional hit to help counteract the negative effects of everyday environmental pollutants. Continued use conditions, fortifies and strengthens to promote healthy looking lashes and brows.
The hypoallergenic formulation is gentle on even the most sensitive eyes.
---
Product
Add to basket