Face Care > Facial Moisturiser
Facial Moisturiser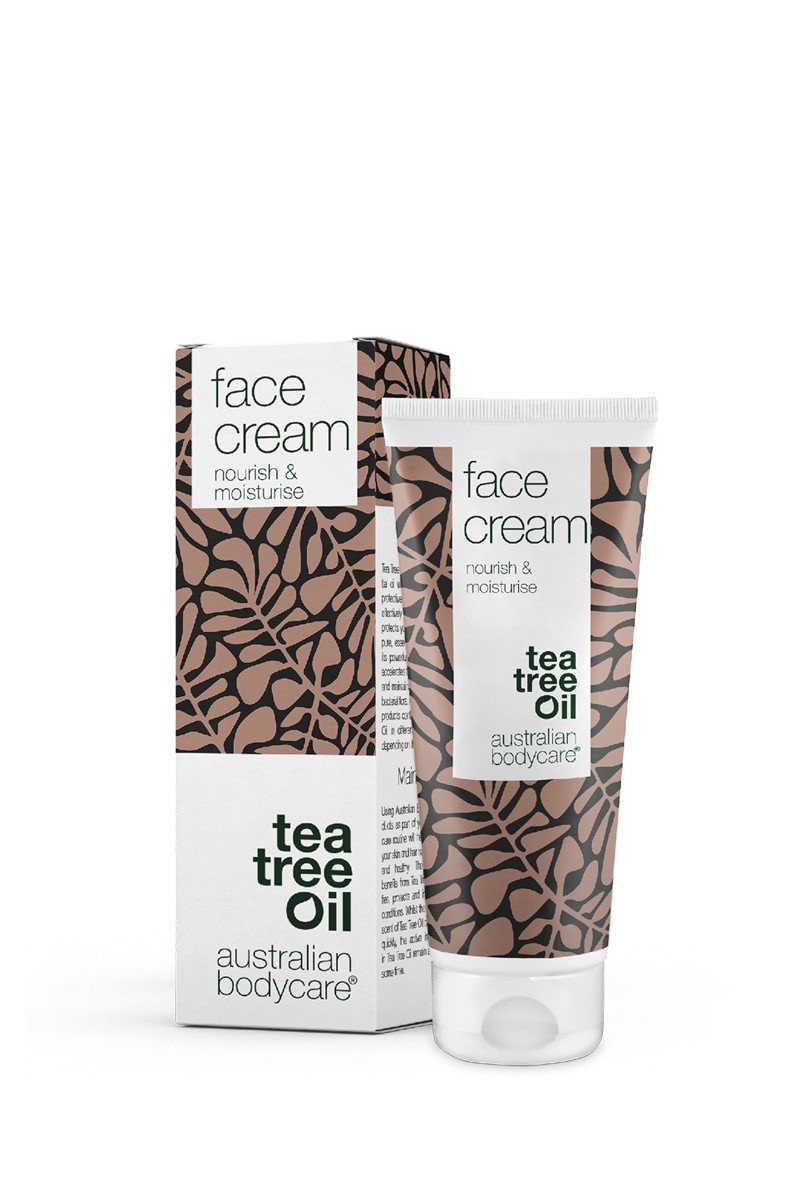 Gentle daily cream with natural Australian Tea Tree Oil. The natural active ingredients in Tea Tree Oil work to reduce spots, pimples and clear oily, acne prone skin.
Using Tea Tree Oil for spots, pimples and acne is a centuries old natural remedy. Tea Tree Oil is an anti-bacterial, anti-fungal, moisturiser, toner, cleanser and astringent all in one. Balancing the skin's oil levels, keeping pores clear and moisturising the skin.
Australian Bodycare Face Cream combines the natural properties of Tea Tree Oil with Kakadu Plum extract, with high levels of antioxidants to protect the skin. Tasmanian Pepper to soothe and prevent irritation. Macadamia Nut Oil and Allantoin both soothe and hydrate the skin.
---
Product
Add to basket