Face Care > Blemish Stick
Blemish Stick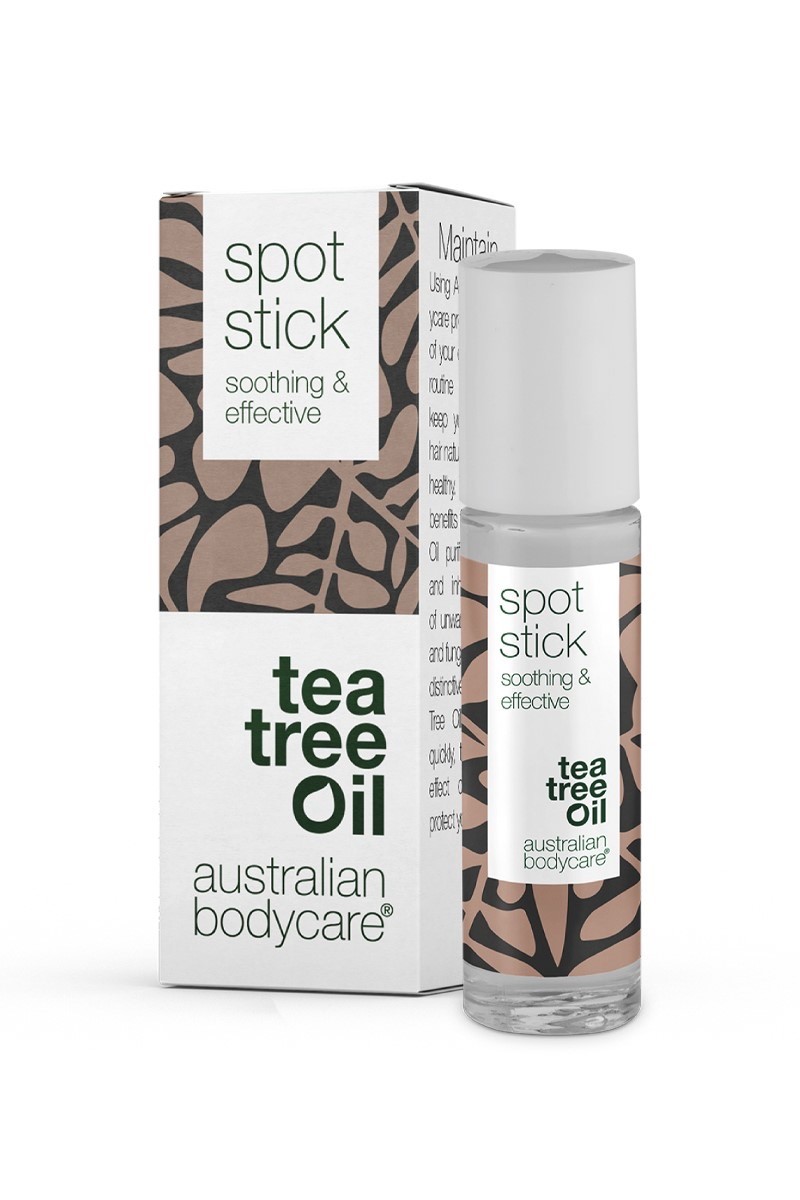 Antibacterial spot stick for spots, pimples, acne prone skin, insect bites, scratches and other minor skin irritations. Non-greasy anti-bacterial roller ball stick with Tea Tree Oil and Witch Hazel to fight spot causing bacteria. For use at the first sign of a pimple.

Containing the perfect blend of spot fighting ingredients and natural antibacterial goodness.
Spot Stick provides all the natural antibacterial and antiseptic benefits of Tea Tree Oil used as a traditional medicine by Aborigines for centuries. It has a cooling effect that inhibits itching without irritating the skin. This is combined with Witch Hazel which tightens pores and prevents the skin from drying out.
---
Product
Add to basket