Christmas > Christmas Bauble
Christmas Bauble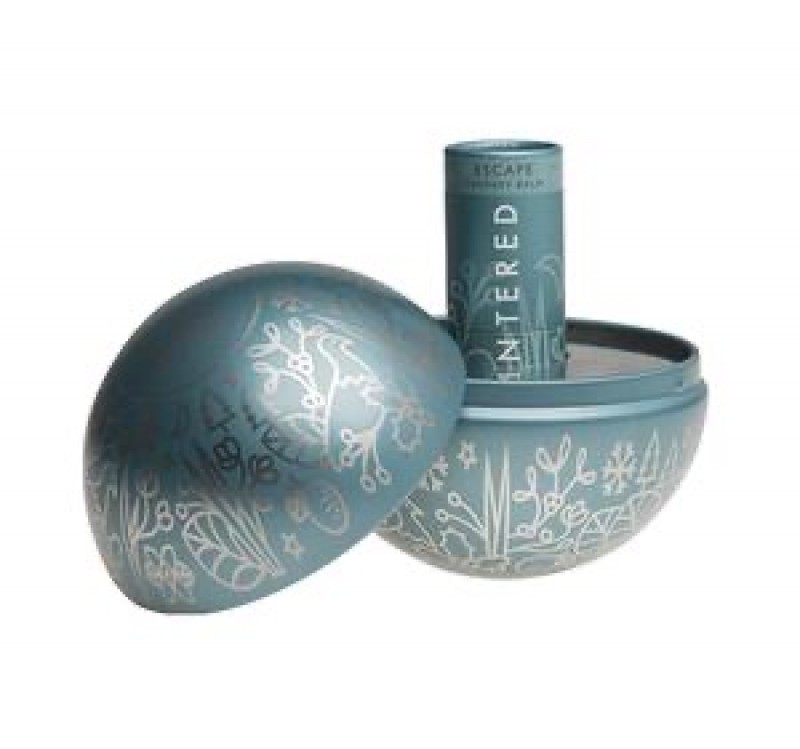 When it's time to shift gears from doing what you "have to do" to doing what you "want to do", this grounding blend instantly transports you mentally to "me time", whether that's a yoga class or a good book.
ESCAPE will arrive in a high-quality metal Bauble that is consistent with eco-conscious values in reducing unnecessary packaging while promoting the creative reusability of our packaging. Our customers have found many fabulous uses for our Bauble as Christmas ornaments, to hold candies or crafts and even hanging them around the garden as decorations!
Our 100% natural, essential oil based Aromatherapy Balm is mess-free and won't leak or spill in your bag. Use ESCAPE as part of your Wellbeing Ritual.
Not recommended for use in pregnancy
---
Balm
Add to basket